Business Loans
Made Easy
SUCO Bank is committed to making business loans easy, fast, and reliable. We offer a wide range of business loans designed to meet your specific needs and expand your business.

Loan can be sanctioned for all types of businesses.

ROI on base rate system @ 11.75%

Solar Shakti Loan
The feature belongs to renewable energy – The biggest source being 'The Sun' . Avail the Solar Shakti loans to install a solar energy unit in your house and office premises

Business Gold Loan
"Emergency Business Gold loan" of the Bank to facilitate our customer to meet their short term requirements.

Loan on Future Rental
A loan offered by SUCO Bank to keep the future rent of an owned property as security.

Trader Key Loan
Traders dealing with agricultural commodities are eligible to get the KLT loans.

Prime Gold Loan
"Prime Gold loan" to facilitate our customer To meet their short term requirements

Overdraft/Cash Credit
Our aim is to help your business with instant cash when needed.
Salient Features of loan product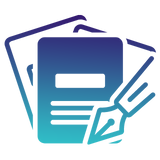 Loan can be sanctioned for setting up of manufacturing unit or service sector to create new employment for new entrepreneurs.
It is a customer friendly bank providing excellent services to the best satisfaction of each and every customer and it is family bank.
Excellent service since eight years convenient timings and high customer satisfaction. Thank you SUCO Bank.