JOINT LIABILITY GROUP LOAN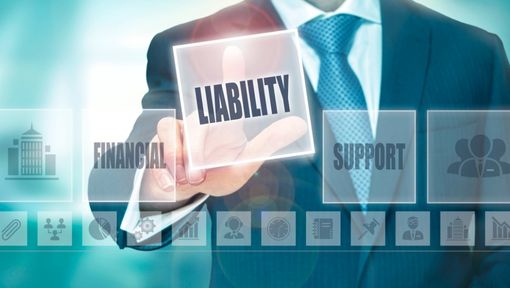 JOINT LIABILITY GROUP LOAN
Our Board of Directors have pleased to Introduce an innovative Loan Scheme (Product) which was earlier formulated by the NABARD to cater the needs and supplement their Ventures of Weaker Section of the Society for noble cause and as per RBI regulation we have to increase the loan portfolio of below Rs. 25 lakhs.
Salient Feature of the Loan Product

OBJECTIVE
The scheme aims at the following objectives :
To extend Credit on the basis of mutual guarantee provided by the members of JLG. It reduces the transaction costs of both Bank and Borrowers and also helps in recovery of loans.
To provide sustainable livelihood opportunities to weaker sections of the society by enhancing their productivity through the JLG mechanism.
To minimize the risks in the loan portfolio of the Bank through group approach, cluster approach to maintain credit discipline among the members of JLG.

ELIGIBILITY
All landless farmers who cultivate land as tenant farmers, oral lessees or sharecroppers and small / marginal farmers as well as other poor individuals taking up farm activities, off-farm activities and non-farm activities are eligible to avail the loan under this scheme.
Small and street venders also can eligible under this scheme

JLG MODELS
Model – A : Financing to Individuals in the Group
All members have to jointly execute the agreement (making each one jointly and severally liable for repayment of all loans taken by all individuals in the group). In this case the branch manager has to assess the credit requirement depending upon credit absorption capacity of the individual. However there should be mutual consensus among all members about the amount of individual debt liability that will be created.
Model – B : Financing to the Group 
The assessment of loan amount would be the combined credit requirement of all its members. All members have to jointly execute the loan documents and own the debt liability jointly and severally. JLG is mainly a credit product. But if the members want to save through the group, the branch can open a Savings Account in the name of JLG to be operated by two members of the group as decided through a resolution by the JLG. KYC verification of authorized persons is to be done.

RATE OF INTEREST
Rate of Interest will be @ 21.50% p.a. Interest rate will be reviewed and communicated by the Head office from time to time. Penal Interest will be @ 3% on overdue amount.

SECURITY
No collateral security is to be insisted. However Hypothecation of assets financed/Mutual guarantee of the JLG members can be obtained.

CATEGORISATION OF LOANS
JLGs granted for agricultural allied activities would be considered as Priority Sector (PS) advance. In case of loans granted for productive purposes upto Rs. 50000/- (Individual share) would be considered as "Priority Sector under Micro Credit". Further it may also be included in weaker sections.

OTHER CONDITIONS
a). Processing Charges and Share amount along with Share Fee etc. are to be collected from the borrower/Group before the disbursement of loan and ensure that any charges should not be deducted out of loan proceeds.

MARGIN
15% margin is to be maintained wherever assets are created.

REPAYMENT PERIOD
Branches have to ensure that small amounts are repaid by JLG members on a
monthly basis. It is suggested that the repayment period may not exceed 18
months in the first time sanction to JLG group, however, in the subsequent
sanctions (renewal) the repayment period may go up to 36 months.

GENERAL FEATURES OF JLGs
A Joint Liability Group (JLG) is an informal group of 4-10 individuals coming together for the purpose of availing bank loans either on individual basis or through group mechanism against mutual guarantee. Generally, the members of a JLG would engage in a similar type of economic activity. In certain groups, members may prefer to undertake different types of economic activities as well.

ENROLLMENT OF MEMBERSHIP / FORMATION OF JLG
Members should belong to similar Socio Economic status, background, environment and carry out non-farm sector activities and agree to function as Joint Liability Groups, agreeing to develop mutual trust and respect.
The members should reside in the same village / area / neighborhood. They know and trust each other well enough to take-up group / individual loans.
Members who have defaulted to any other financial institutions in the past are not to be included in the group.
More than one person from the same family should not be included in the same JLG.

PURPOSE OF LOAN
The finance to JLG is to be flexible to take care of the credit requirements of its members including the following purposes.
i) Agricultural Allied Activities.
ii) Petty business
iii) Tailoring
iv) Weaving
v) Cottage Industries OR
vi) Any other productive purposes other than the above

QUANTUM OF LOAN AMOUNT
Maximum loan can be granted under this scheme as under.
Loan to Individuals – Rs. 1,00,000/-
Loan to Group – Rs.5,00,000/-

SHARE LINKING TO BARROWINGS
Each member of the JLG group shall be a regular member with a single share.

PROCESSING FEE
Processing fee @ 1.50% + GST shall be collected from the borrower/s at the time of disbursement of loan.

SANCTIONING AUTHORITY
Service Branch Managers / Asset Branch Managers are empowered to sanction the loans under this scheme.

DOCUMENTATION
Model – A :
1) Simplified Application cum appraisal form
2) Promissory note with Take Delivery Letter (to be executed by Individual customer)
3) Joint Liability Agreement (ಜಂಟಿ ಹೊಣೆಗಾರಿಕೆಯ ಒಪ್ಪಂದದ ಪತ್ರ)
4)Photo of Individual borrower
Model – B :
1) Simplified Application cum appraisal form
2) Promissory note with Take Delivery Letter (to be executed by Authorised Persons)
3) Joint Liability Agreement (ಜಂಟಿ ಹೊಣೆಗಾರಿಕೆಯ ಒಪ್ಪಂದದ ಪತ್ರ)
4) Request letter for Group Loan
5) Inter-se Agreement of JLG (ಜಂಟಿ ಹೊಣೆಗಾರಿಕೆಯ ಗುಂಪಿನ ಎಲ್ಲ ಸದಸ್ಯರು ಪರಸ್ಪರ ಮಾಡಿಕೊಂಡ ಒಪ್ಪಂದದ ಪತ್ರ)
6) Photos of Authorised persons
Please refer the Annexures to this Circular for newly designed formats. However these forms will be supplied to the branches by HO.

MONITORING AND REVIEW
i) The JLGs through peer pressure ensure loan utilization and timely
repayment. The bank may hold all members liable in case of default.
ii) The bank's loan officers are expected to maintain harmonious relations
and continuous close contact and relationship with the JLG leader and
other members so as to convert them into good reliable customers of the
bank.
Maintenance of good credit history by the JLGs will gradually lead to
lowering of the bank's own transaction costs in terms of intensity of
appraisal and monitoring.