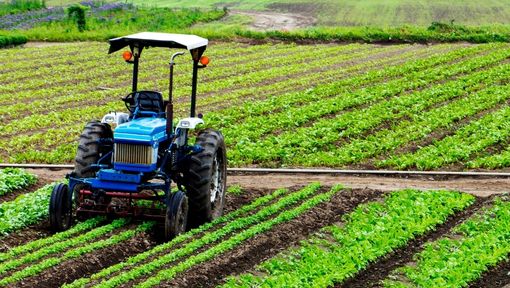 "Pradhan Mantri Kisan Samman Nidhi (PM-KISAN)" is a Central Sector Scheme launched on 24th February, 2019 to provide income support to all land holding farmers' families in the country to supplement their financial needs. Under this scheme beneficiary farmers are being provided the financial benefit of Rs. 6,000/- per annum per family payable in 3 instalments.
Government of Karnataka has also joined to support financial benefit of Rs. 4,000/- per annum to such beneficiaries.
SUCO Bank is happy to become a part of this initiative by introducing a new loan scheme christened as "Kisan Samman Loan" to support the needy farmers during the time of Monsoon harvest season. This loan scheme is operative from 02.08.2021.
Salient Feature of the Loan Product

ELIGIBILITY
All farmers who are the beneficiary of PM – KISAN Scheme as mentioned above and having SB account with us in which Kisan Samman Nidhi is credited directly to the account are only eligible to avail the loan under this scheme.

QUANTUM OF LOAN AMOUNT
Loan can be granted up to the maximum of Rs. 25,000/- per beneficiary farmer.

RATE OF INTEREST
Rate of Interest will be @ 12% p.a. Interest rate will be reviewed and communicated by the Head office from time to time. Penal Interest will be @ 3% on overdue amount.

OTHER CHARGES
Rs. 250/- Per half yearly service charge excluding GST.

SECURITY
No collateral security is to be insisted. However 2 Co-obligants are to be taken. and one of them should be the PM – KISAN beneficiary. They have to produce 3 years RORs in their name.

CATEGORISATION OF LOANS
Loans sanctioned under this scheme shall be classified under Priority Sector.

PURPOSE OF LOAN
To meet the expenses of Monsoon Harvesting

SUBMISSION OF DOCUMENTS
Borrowers have to provide the following documents.
Record of Rights (ROR – Pahani) for 3 years.
KYC documents such as Adhar card and Voter ID card.
Latest 3 Photos

PROCESSING FEE
1% processing fee shall be collected from borrowers in this loan scheme.

REPAYMENT PERIOD
Entire loan amount along with interest shall be repaid within 3 years in 6 half yearly instalments.

SANCTIONING AUTHORITY
Asset Branch Managers are empowered to sanction the loans under this scheme.

OTHER CONDITIONS
a). Processing Charges and Share amount along with Share Fee etc. are to be collected from the borrower before the disbursement of loan and ensure that any charges should not be deducted out of loan proceeds.
b). Declaration form has to be obtained from the borrower stating that they understood the terms and conditions of the loan and this scheme is not a government sponsored scheme hence NOT eligible for any Government subsidy/waiver. Declaration format is also enclosed with this Circular.