SUCO Home Loans
SUCO Bank offers "Credit-Linked Subsidy Scheme" under Pradhan Mantri Awas Yojana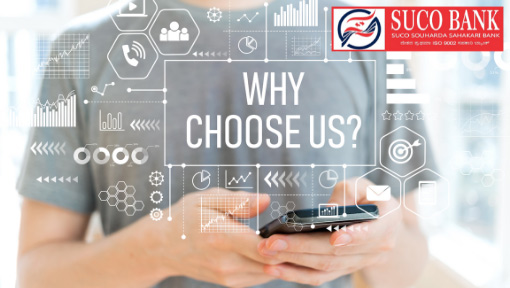 Why SUCO?
SUCO Bank has tied up with HUDCO for giving loans under the "Credit-Linked Subsidy Scheme" (CLSS) under Pradhan Mantri Awas Yojana (PMAY) was announced by our Honourable Prime Minister. The scheme envisages the vision of housing for all by the year 2022.
The biggest requirement of all of us is a roof over our head. We are more than willing to help our fellow human beings to build/buy a house. Please contact us for your loan requirement.
Upfront interest subsidy benefits on principal outstanding.
Aadhaar number(s) of all the members of the beneficiary, the family is mandatory
Interest subsidy will be available for a maximum loan tenure of 20 years or the loan tenure availed by the borrower whichever is lower.
There is no cap on the loan amount or on the cost of the property.
Eligibility for Subsidy Scheme
The family should not own a pucca house in his/ her name or in the name of any member of the family, in any part of India.
The scheme is offered to families, comprising of husband, wife and unmarried children. (An an adult earning member irrespective of marital status can be treated as a separate household in MIG category).
The beneficiary family should not have received central assistance under the Mission "Housing for all by 2022".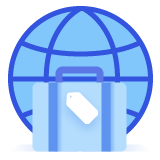 Purpose of Loan
Under this PMAY scheme, interest subsidy is available on purchase/ construction/ extension/ improvement of the house is provided to customers belonging to Economical Weaker Section (EWS) / Lower Income Group (LIG) / Middle Income Group (MIG).
This is the credit-linked subsidy scheme.
Key Parameters of Credit Linked Subsidy
Scheme Type
EWS/LIG
MIG – I
MIG – II

Eligibility Family Income (Rs.)

EWS – Rs. 0 to Rs.    3, 00,000

LIG – Rs. 3,00,001 to Rs. 6,00,000

Rs. 6,00,001 to

Rs.12,00,000

Rs.12,00,001 to

Rs.18,00,000

Carpet Area-Max (sqm.)

30 sqm** / 60 sqm**

(323 sq.ft /645 sq.ft)

90

(969 sq.ft)

110

(1184 sq.ft)

Eligible Loan Amount for Subsidy

Rs. 6,00,000

Rs. 9,00,000

Rs. 12,00,000

Interest Subsidy (%)

6.50

4.00

3.00

Max Subsidy (Rs.)

2.67 Lakh

2.35 Lakh

2.30 Lakh

The validity of the scheme

31 March 2022

31 March 2019

31 March 2019

Woman Ownership

Mandatory*

Non Mandatory

Non Mandatory

Ownership
The House constructed/acquired should be in the name of the female head of the household or in the joint names of the male head of the household and his wife. Only in cases, where there is no adult female member in the family, the house can be in the name of a male member of the household.


Carpet area
EWS /LIG: For new constructions / new purchases – The prescribed carpet area may cross the set limits of 30 Sqm (323Sft) and 60 Sqm (645 Sft) respectively. However, the subsidy will be limited to first Rs. 6 lakh only.
In case of extension of existing dwelling units the cumulative carpet area prior and after extension should not go beyond the set limits mentioned above for availing the subsidy.
MIG I /I I: The carpet area limits have to be observed strictly for availing the subsidy.

Income Proof
Customer has to produce either ITR or Form 16 from the employer or Income Certificate from Competent Revenue Officials or any other income proof acceptable to the Bank.

Processing Fee
EWS / LIG – Upto Rs. 6 lakh loan amount – Nil
Above Rs. 6 lakh loan amount – 1 % of the loan amount.
MIG – I / II – 1 % of the loan amount.
The quantum of subsidy available for interest component only and the effective applicable rate of interest (after interest subsidy) will be as per the following table.
Category
Interest Subsidy

Effective applicable Rate of Interest

( ROI  – Rate of Interest subsidy)

EWS / LIG

6.50%

16.00  –  6.50  =  9.50 %

MIG  I

4.00%

16.00  –  4.00  = 12.00%

MIG  II

3.00%

16.00  –  3.00  = 13.00%
*Subject to fulfilling of all terms & conditions as per the circular.