PLEDGE LOANS AGAINST THE WAREHOUSE RECEIPT
ISSUED BY COLD STORAGE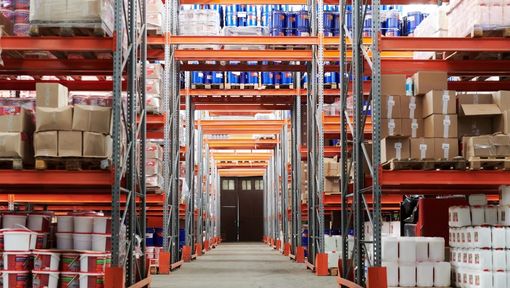 PLEDGE LOANS AGAINST THE WAREHOUSE RECEIPT
ISSUED BY COLD STORAGE

The objective of the product is to provide a certain amount of liquidity to the farmers and prevent them from resorting to distress sale of their produce at the time of harvest.
Salient Feature of the Loan Product

ELIGIBILITY
Loans to individual farmers including SHGs or JLGs, i.e. groups of individual farmers and also traders.

QUANTUM OF FINANCE
Farmers – Maximum upto Rs.25 Lakh
Traders – Maximum upto Rs.100 Lakh
Traders have to offer minimum collateral of the 50% of the loan amount in the form of immovable property or liquid securities like Fixed Deposits, gold etc, acceptable to the Bank.

SECURITY
Primary – Pledge of receipts covering stocks of agricultural commodities in approved private cold storage
Collateral – The cold storage property should be mortgaged (The mortgage charge may be primary/secondary or pari passu charge). The maximum loan limit to a cold storage will be fixed at 200% of the value of the collateral available to the Bank.

DOCUMENTATION
(A) Before Disbursement :
     (i) KYC documents
     (ii) Cold Storage Receipt standing in the name of the loan applicant duly
endorsed in Bank's favor
    (iii) Hypothecation Agreement
    (iv) Promissory Note (DPN)
    (v) Agreement between the Bank and the Cold Storage owner.
(B) After Disbursement :
     (i) Insurance should be invariably done with Insurance companies from
SUCO Bank has a corporate agency.

PURPOSE
To provide liquidity to the farmers and prevent them from resorting to distress sale of their product during the harvest season.

MARGIN
(i) Cereals and Pulses – 25% to 40%
(ii) Commercial Crops – 50% (like Chili)

PROCESSING FEE
Processing fee shall be collected @0.50 % + GST of the loan amount before the disbursement of loan amount.

RATE OF INTEREST
(i) Rate of Interest for farmers: 9.50% p.a.
(ii) Rate of interest for Traders: 10.50% p.a.

INSURANCE
The pledged goods shall be insured with the Bank's hypothecation clause.

LOAN REPAYMENT PERIOD
Entire loan amount along with accrued interest within the validity period of warehouse receipt or within 12 months whichever is earlier.

OTHER TERMS & CONDITIONS
The owner of the cold storage shall submit the sanction letter of the existing liabilities, balance outstanding, copy of the latest valuation report of the collateral and "NOC" from the existing Banker for lending against the pledge of goods kept in the cold storage.Branches have to collect the same from the owner of cold storage before entertaining the proposals related to that storage and submit to HO for getting permission.