Vehicle Loans
Get great loan offers from us to buy your dream vehicle immediately.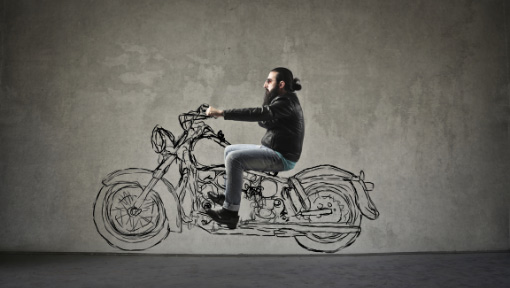 Choose your dream vehicle now!
Purchase brand new two-wheeler vehicles such as motorbikes, scooters, Mopeds, etc. by availing our easy vehicle loan schemes including Electrical Vehicle.
Vehicle Loan Scheme Details

ELIGIBILITY
Individuals, Professionals, Self-employed, Traders, Salaried persons and Others (other than Agriculturists) with following stipulations
Salaried persons :
Salaried Individuals should have a minimum gross salary of not less than Rs. 1.00 lakh per annum with net take-home salary of 40% of gross salary at the time of applying for a loan after meeting the installment for the proposed vehicle loan.
Other than Salaried Individuals :
In this category, the customer should have verifiable annual Income of Rs. 1.00 lakh and above.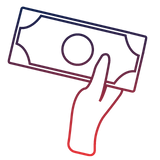 QUANTUM OF LOAN AMOUNT
70% of Invoice value OR 80% of Vehicle cost OR a maximum of Rs. 1 lakh whichever is less.

SECURITY
Hypothecation of Vehicle to be purchased.
Co-obligation of a suitable person having regular income and who is worth to the loan amount.
Collateral security of Term Deposits, NSCs, LIC policies, etc. if available.

MARGIN
30% OR 20% (as the case may be) shall be borne by the applicant.

RATE OF INTEREST
12 %. PA. Interest shall be charged on monthly rests and compounded on a monthly basis.

CATEGORY OF LOAN
These loans shall be categorized as Non-Priority Sector (NPS).

PENAL INTEREST
Penal Interest shall be charged @ 3%

REPAYMENT PERIOD
The entire loan shall be repaid in 24 – 36 Equated Monthly Installments (EMIs), depending upon the repaying capacity of the borrower.

PROCESSING CHARGES
2% of the loan amount with a minimum of Rs.500/- and a maximum of Rs.20000/-

APPLICATION / OTHER DOCUMENTS
Following documents are to be obtained before entertaining the loan application.
Vehicle Loan application including the particulars of Assets & Liabilities of Borrower / Co-obligant.
Quotation of the vehicle from the nearest dealer. If the customer desire to purchase the vehicle from the distant dealer, the reason is to be ascertained and if it is genuine then only the proposal is to be entertained.
Copy of the permanent Driving License (DL) [Learner's License (LLR) shall not be considered].
In the case of Firms / Businessman :
i) Firm registration copy in case the loan is granted in the name of the firm.
ii) License copy issued by the local body (i.e. Panchayat, Municipality).
iii) Income proof if any.
In case of Salaried Persons :
i) Recent Salary Certificate of borrower and co-obligant.
ii) The irrevocable mandate for deduction from salary.
iii) Undertaking letter (salary deduction) from the pay drawing officer.
OTHER CONDITIONS* :
i) Cost of the vehicle (as per quotation) shall be directly remitted to the dealer after recovering the stipulated margin.
ii) The Insurance policy should be got renewed promptly every year by diarising the same.
iii) In case of salaried persons, the available services should be more than the repayment period.