PRADHAN MANTRI FORMALISATION OF MICRO FOOD PROCESSING ENTERPRISES (PMFME) SCHEME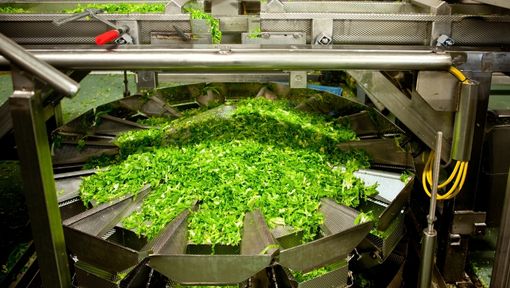 PRADHAN MANTRI FORMALISATION OF MICRO FOOD PROCESSING ENTERPRISES (PMFME) SCHEME
Unorganized micro food processing units need intensive support for skill training, entrepreneurship, technology, credit and marketing.Hence considering this imperative need during last few years Central and State Governments have made intensive efforts to organise farmers in Food Processing Organisations (FPOs) and women's Self Help Groups (SHGs) to enable them to undertake various manufacturing and service sector activities including food processing units.
Now as part of Atmanirbar Bharat Abhiyan, Government of India, Ministry of Food Processing Industries (MoFPI) has launched an all India centrally sponsored "PM Formalization of Micro food Processing Enterprises (PMFME) Scheme" for providing financial, technical and business support for upgradation of existing micro food processing enterprises. It is to be implemented over a period of five years from 2020-21 to 2024-25 with an outlay of Rs.10,000 crore. Two Lakh micro food processing units will be directly assisted with credit linked subsidy. Based on the guidelines received from MoFPI, our Bank has also embarked this GOI Scheme to augment its advances up to 25 Lakhs and has devised a scheme for financing facilities under the PMFME Scheme.

OBJECTIVE
The objectives of scheme are to build capability of microenterprises to enable –
Increased access to credit by existing Micro Food Processing Entrepreneurs,
Farmer Producers organisations (FPOs), Self Help Groups (SHGs)
Integration with an organized supply chain by strengthening branding & Marketing.
Support for transition of existing enterprises into a formal framework;
Increased access to common services like common processing facility,
laboratories, storage, packaging, marketing and incubation services;
Strengthening of institutions, research and training in the food processing Sector.
Increased access for the enterprises to professional and technical support.

SECURITY
Primary – Hypothecation of assets created out of bank's finance. Such assets are to be covered under Insurance with hypothecation clause in favor of our Bank is mandatory.
Collateral –
(i) Immovable properties like NA Sites, Buildings etc. Gold ornaments, assignment of Life Insurance Policies and any other tangible securities which are chargeable as securities.
(ii) Co-obligant: having networth equal to or more than the proposed loan amount.

Co-Obligant
Minimum 2 persons Co-obligation should be obtained in which ;
One or more people shall be from family members preferably with good net worth or having good repayment capacity.
Third Parties co obligation is Mandatory by fulfilling the following criteria:
Co-obligant having net worth equivalent or over and above the loan amount with certification of Chartered Accountant (CA).
OR
Co-obligant should be an Income-Tax assessee for the last 3 years with minimum average income of Rs.5 lakh or more.
OR
Co-obligant should be a Government servant or working in Public Sector Undertaking having a minimum monthly net take home salary of Rs.40000/- or more.
Note : Credit history of the Co-obligants should be "Satisfactory" i.e. CIBIL score of more than 750.

ELIGIBLE ENTITIES
Individual Micro Enterprises and FPOs with a CIBIL/EQUIFAX more than 750.

NATURE OF LOAN FACILITY
Term Loans – Term Loans can be sanctioned up to 75% of the Total Project cost.
Overdraft – Maximum upto 25% of Total Project Cost.
Note:-
The maximum loan amount (Composite) should note exceed Rs.25 Lakhs.
Working Capital requirement for Overdraft limit must be assessed clearly & accurately by the Branch Managers.

PROJECT COST
Eligible entities having the project cost outlay up to the maximum of Rs. 28 lakh will be considered for sanction of loans.

QUANTUM OF LOAN AMOUNT
The applicant shall be eligible for a loan upto 90% of the eligible project cost or maximum loan amount can be sanctioned to the beneficiary under this scheme is Rs, 25 lakh, whichever is less for both Term Loan and Overdraft as well.
Margin Money of 10% of the eligible project cost shall be contributed by the applicant.

PROCESSING CHARGES
Processing charges shall be collected @1.50% of the loan amount before the time of disbursement.

BACK END SUBSIDY
The scheme envisages support to individual Micro Enterprises under the back end subsidy scheme as under :
(i) Credit linked capital subsidy @ 50% of the eligible project (Central Government subsidy is 35% and Karnataka State Government subsidy is 15%) with a maximum ceiling of Rs. 15 lakh per unit.

LOAN REPAYMENT
Term Loan – Maximum period of repayment will be 6 years depending upon the income generation of the unit
Moratorium period (Repayment holiday period) maximum of 6 months may be allowed as per project report.
Overdraft – Tenure of OD will be 3 years, subject to the satisfactory review every year.

EXPANSION OF UNIT : (For the purpose of canvassing Viable proposals)
If the borrower has repaid the loan availed under this scheme regularly for the period of 3 years without any dues ;
Borrower will be eligible for a loan of Rs. 1 crore limit without offering any collateral security. Further he / she will be eligible for 15% subsidy as per PMFME guidelines