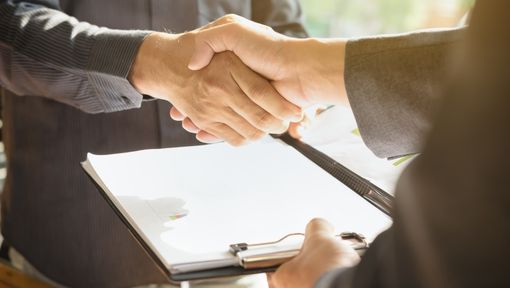 SUCO Bank has come out with a new loan scheme for catering to the financial needs of Contractors for purchase of equipment required to carry out their contract works. The scheme will come into operation w.e.f. 07.02.2022.
Salient Feature of the Loan Product

ELIGIBILITY
Registered Licensed contractors engaged in various types of contracts such as Civil contractors, Engineering contractors, Transport contractors, Electrical contractors, Road contractors, Irrigation contractors, Pipeline contractors etc. established in the line of business for the last 3 years.
Individuals, Proprietorship, Partnership Firms and Companies having aggregate turnover of Rs 5 Crore and more during the past 3 years.
Note : Turnover is the sole criteria to be eligible under the scheme. At Least turnover of Rs. 5 Crore shall be achieved within 3 years.

QUANTUM OF FINANCE
Loan may be extended upto the extent of 75% to 90% of the Machinery cost / Invoice value.

PROCESSING FEE
Processing fee shall be collected @0.50 % + GST of the loan amount before the disbursement of loan amount.

DOCUMENTATION
(A) Before Disbursement :
   (i) KYC documents
   (ii) Contractor's License
   (iii) Quotation of the Machineries / Equipment to be purchased.
   (iv) Property documents for Legal Opinion / Scrutiny
   (v) Balance sheet, P&L and ITRs for the last 3 years.
(B) After Disbursement :
   (i) Invoice for the full value of the Machineries / Equipment
   (ii) Insurance should be invariably done with Insurance companies from
SUCO Bank has a corporate agency.

PURPOSE
To fund for the purchase of Machineries / Equipments etc. for carrying out the contract works.

RATE OF INTEREST
Rate of interest will be 9.50% p.a. till 28.02.2022 and then 10.50% from 01.03.2022 onwards, but for existing customers, the rate of interest will remain unchanged at 9.50% p.a. Penal interest shall be collected @ 3% on overdue amount.

SECURITY
Primary – Hypothecation of Machineries purchased out of loan amount.
Collateral – Immovable security having value upto the extent of 100% of loan amount.

INSURANCE
Machineries / Equipment purchased out of loan purchased shall be insured with Bank clause.

LOAN REPAYMENT PERIOD
Entire loan amount shall be repaid within 60 months from the date of sanction of loan.

OTHER TERMS & CONDITIONS
If the customer is already enjoying the credit facilities with other Banks "NOC" shall be obtained from the financier.
Customer Rating (CIBIL score)-Customer rating shall be collected from 1 or 2 Credit Information Companies depending upon the loan limit as under.

For loans less than Rs. 25 lakh –    1 Company
For loans above Rs. 25 lakh –         2 Companies