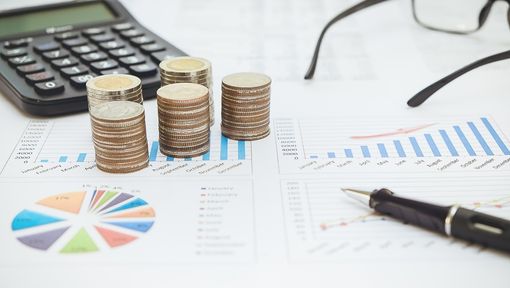 We have devised a new Term Loan product to facilitate small & medium traders who come under MSME category inorder to mitigate the financial need for their financial needs in the form of Term Loan. The scheme will come into operation from 07.02.2022.
Salient Feature of the Loan Product

ELIGIBILITY
MSME Units engaged in trading/service/manufacturing activities irrespective of constitution.
 The MSME unit/borrower should have requisite registration under GST Act
The MSME unit/borrower should have GST returns for at least two years
The facility under the scheme is available only under Sole Banking/multiple banking but within the overall exposure of the Bank

QUANTUM OF FINANCE
Loan may be extended upto the maximum extent of Rs. 100 lakh. The maximum loan amount will be arrived @ 20% of the 125% of the average annual GST returns of the last 2 years, i.e. 0.25 of the average annual GST returns of the last 2 years.

PROCESSING FEE
Processing fee shall be collected @ 0.50 % + GST of the loan amount before the disbursement of loan amount.

DOCUMENTATION
KYC documents
Trading / Professional License
GST statements for last 2 years
Property documents for Legal Opinion / Scrutiny
Balance sheet, P&L and ITRs for the last 3 years.

PURPOSE
To fund the working capital requirement for trading / services / manufacturing activities.

RATE OF INTEREST
Rate of interest will be 9 % p.a. till 28.02.2022 and then 11% from 01.03.2022 onwards. Penal interest shall be collected @ 3% on overdue amount.

SECURITY
Collateral security including Immovable residential / commercial / industrial properties having value upto the extent of 125% of loan amount. In the case of industrial properties the distress value will be taken for consideration.

LOAN REPAYMENT PERIOD
Entire loan amount shall be repaid within 60 months from the date of sanction of loan.

OTHER TERMS & CONDITIONS
If the customer is already enjoying the credit facilities with other Banks "NOC" shall be obtained from the financier.
Customer Rating (CIBIL score)–

Customer rating shall be collected from 1 or 2 Credit Information Companies depending upon the loan limit as under.

For loans less than Rs. 25 lakh –    1 Company
For loans above Rs. 25 lakh –         2 Companies